The Family Architect
solo show
Atelier Nord, Oslo
2019

Interview (in Norwegian)

«Family is the best investment we can ever make»
– Cognition Builders

Family architects are «experts in the human condition» available for hire through the American firm Cognition Builders. By placing an architect in the home, as well as allowing a further team of architects to observe through video and audio surveillance, the company offers to correct unwanted behavior in children as well as relational issues within the nuclear family. Family architects give families instructions and feedback tailored to their particular challenges – emotional, intellectual or social.

In March this year, I took on the role of family architect for a Norwegian family. I installed cameras in common areas and observed through my laptop at scheduled intervals.

The methodology employed by family architects results in data that can give insight into a child's innermost thoughts and feelings. What expectations of privacy are reasonable? Where does the collected data end up, who does the analysis and for how long is it stored? Is data analysis, alongside real-time surveillance, the most rational and effective approach to achieve a harmonious home life?



overview of the exhibition



«The Family Architect» (2019), video projection on MDF, 08:00 min



«Housekeeping» (2019), network cable, wool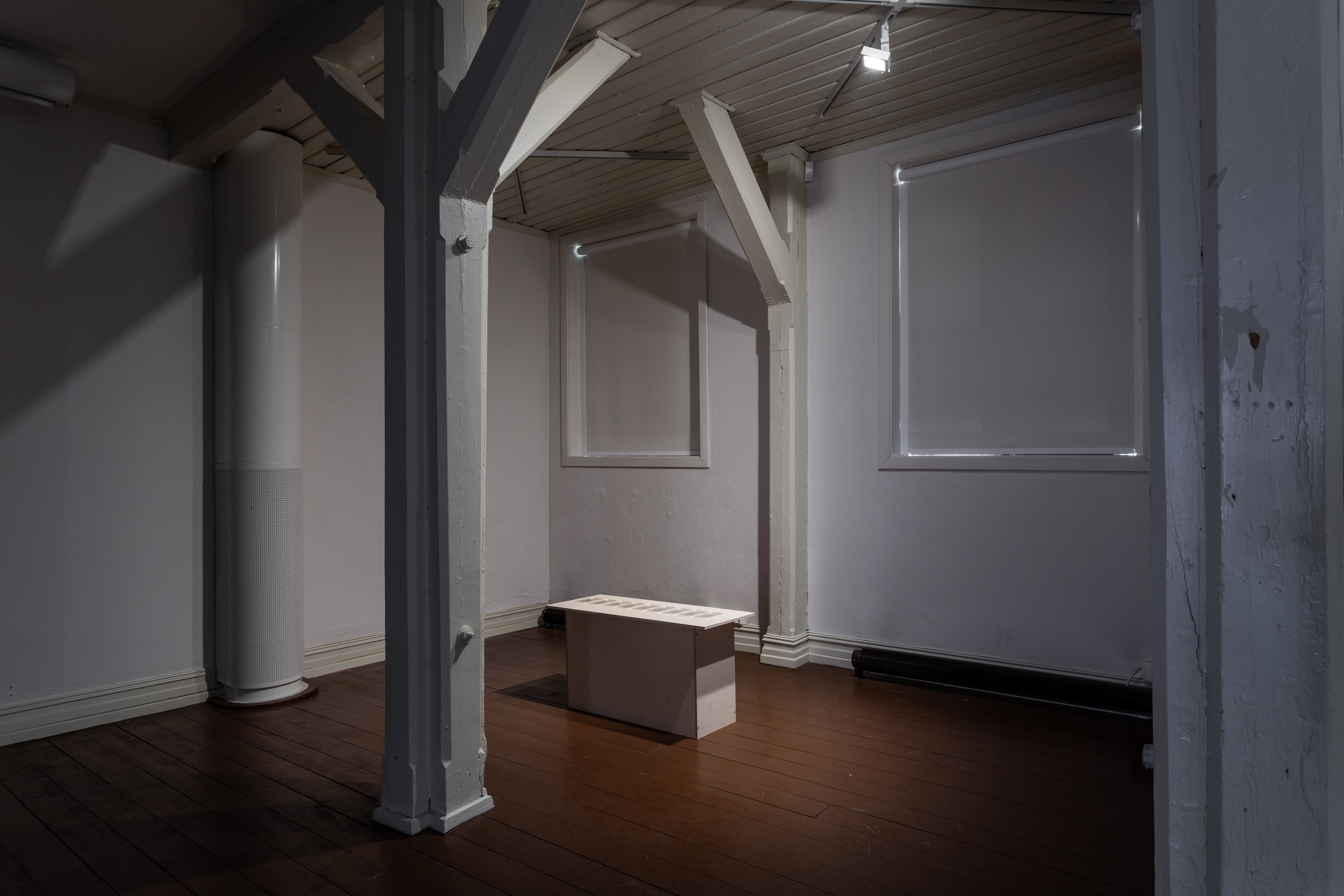 «In Touch» (2019), text on iPhone covers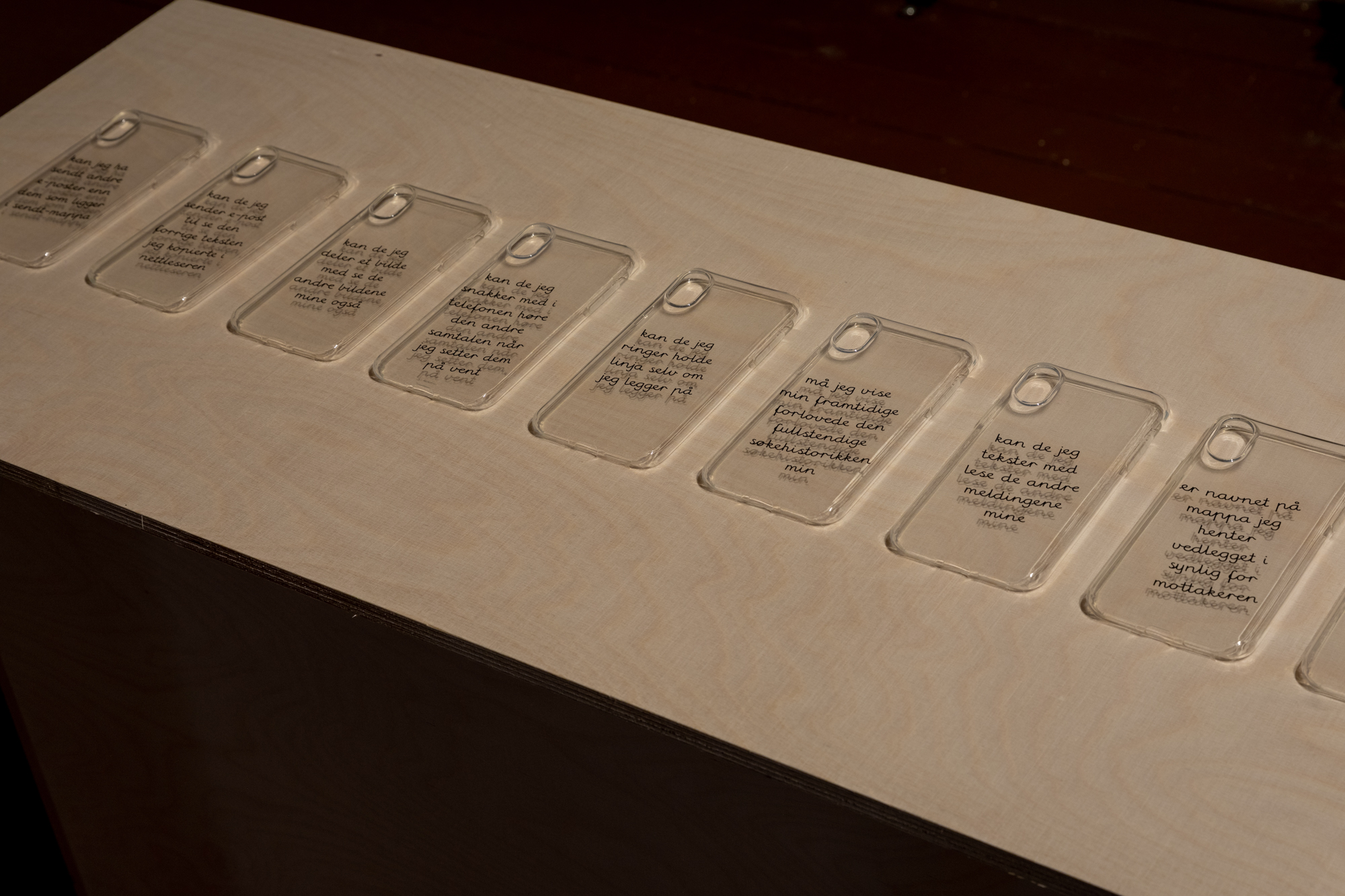 «In Touch» (2019), detail



«Family Portrait» (2019), power adapter with hidden camera, iPhone6



«The Family Architect» (2019)